Tickets for "SHOWTIME" will be on sale from Saturday, May 22nd.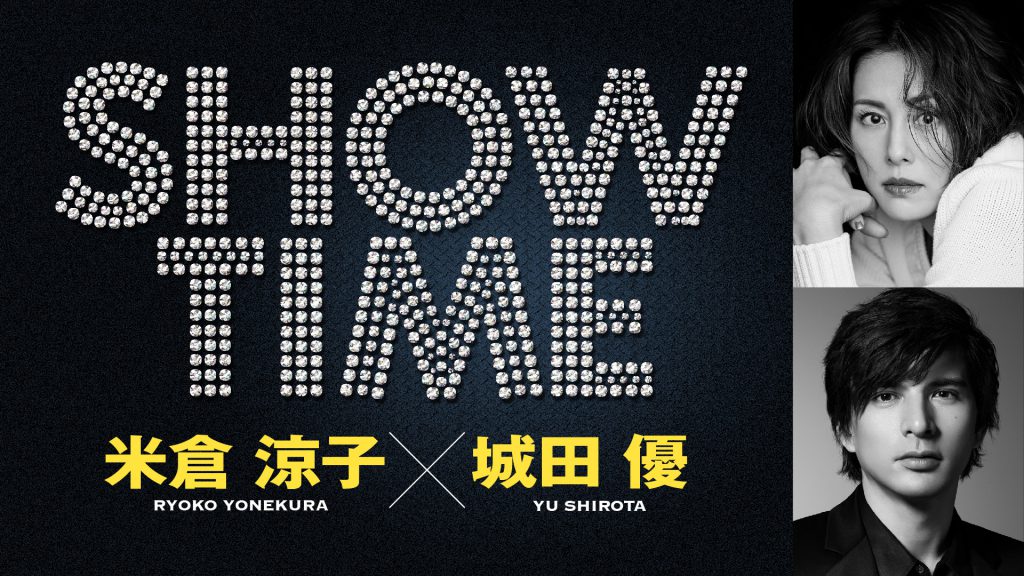 Click here to make purchase >>>
Ryoko Yonekura & Yu Shirota
Collaborating on-stage for the first time and a collaborative produce project
SHOWTIME to be held in June in Tokyo!
The two renown, top-talented artists- Ryoko Yonekura and Yu Shirota will collaborate for the first time ever in a new entertainment show "SHOWTIME"! The two artists will take an equal role in producing the piece as well.
Starred in the 2012 musical "CHICAGO" as Roxy making a great debut in the Broadway scene, Ryoko was to re-visit Broadway as the same role this year. And in June, the show was supposed to come to Japan for a tour set from the U.S., but unfortunately, because of the COVID-19 pandemic, the lights of Broadway has dimmed since March, 2020, not knowing when it will be back to normal. Ryoko had been desperate to respond to fans who have been looking forward to those stages when this new piece idea came along and she instantly knew this would be the perfect way to deliver and pour her loss of CHICAGO energies on which included a delightful collaboration with Yu Shirota for a luxurious package of Broadway masterpiece loads.
The idea came from where producers simply tried to pay tribute and show respect to the great Broadway creators and the theatrical industry that had been damaged severely by COVID-19. The two artists jumped on the idea and agreed they would both take part in on the producing roles as well.
The two already had one thing in common – they had both appeared in the late Bob Fosse choreographed shows. Ryoko, of course, with CHICAGO, and Yu starred in PIPPIN-the Japanese Version-in 2019. In the new piece, we will get to hear selections from CHICAGO, PIPPIN, and Cabaret -all those created by Bob Fosse, including many other musical hits which will be selected by Ryoko and Yu.
Ryoko and Yu will produce, direct, and appear in this show. Kenya Osumi will be choreographing, while Win Morisaki, JKim will appear, with special guest appearance will be made by Mie Nakao and Beverly Maeda. The troup will be 33 altogether including the dancers and musicians.
We are proud to say that it is the right time to present this show and deliver the excitement of all the presenters involved for a packed SHOWTIME.